As part of diversifying our energy business, we are promoting our solar power generation business on the national/domestic level and also on the overseas level. We are also expanding our solar business scope from power generation to project development, O&M, system solution business and others. In Japan, we operate several solar power plants with a combined capacity of 36MW including a 24 MW scale solar power plant in Oita. We are planning to continuously expand the scale of our business.
Also in Turkey and India, we are planning to construct a 42MW and a 152MW solar power plant respectively, and commence commercial production in 2017. We are also developing several solar power projects in California, Texas, Las Vegas, etc.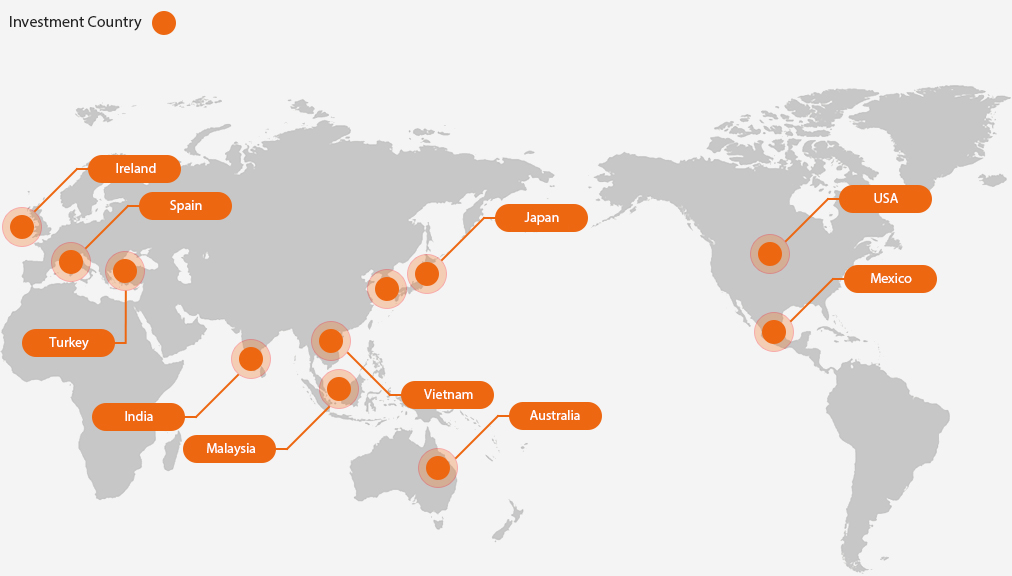 In addition, we are promoting the expansion of smart energy business model based on energy system solution.
To achieve this goal, we are conducting business such as servicing central control systems for distributed renewable energy power sources,
establishment and operation of solar/wind power connected ESS, and microgrid business for areas with vulnerable power infrastructures.
We have recently transformed Chungcheongnam-do Jukdo Island into an energy self-reliant island by applying the latest related technologies.